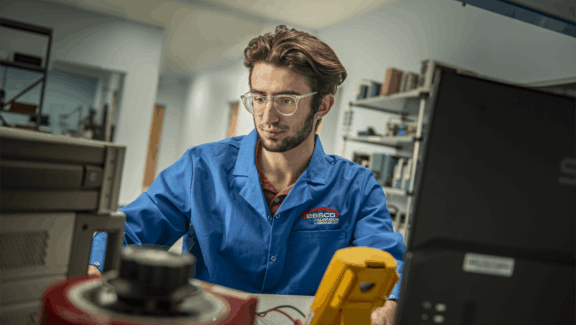 In-Lab Calibration
Calibrate and repair instruments ranging from the simplest meter to the most complex multifunction calibrator. Essco's state-of-the-art calibration lab features a wide range of cutting-edge capabilities to help you meet all of your business requirements. Minimize supply chain disruptions with Essco's dependable calibration services.
State-of-the-Art Lab
Essco's state-of-the-art laboratory can help you meet all your business requirements. Our focus and commitment to excellence have made us the largest calibration and repair laboratory in the Northeast.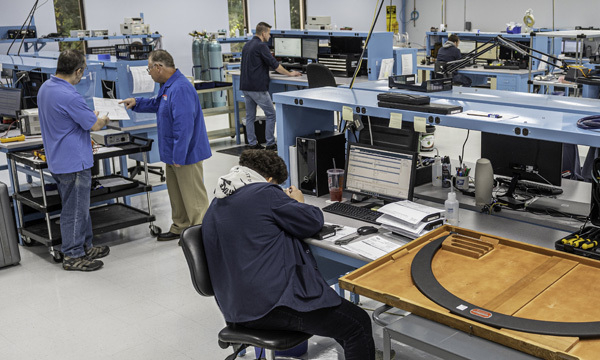 Dedicated Team
You can rely on our dedicated support team and 40+ metrologists to manage your calibration program efficiently and effectively.
Fast Turnaround
Essco offers both standard and expedited calibration services to ensure you have access to your instruments when you need them.

World-wide Shipping
Our customer service team will work with you to schedule a time that minimizes interruptions to your manufacturing process.
Pickup + Delivery
Planning
All of your documents and calibration program information will be available 24/7 via EsscoNet.
The Right People for the Job
At Essco, Our Business is Our People
Many of our leaders are promoted from within via our internal training program. We are proud to include staff from the Military (PMEL) and college graduates with engineering and business degrees. Essco has many tenured people who have been here for more than 20 years.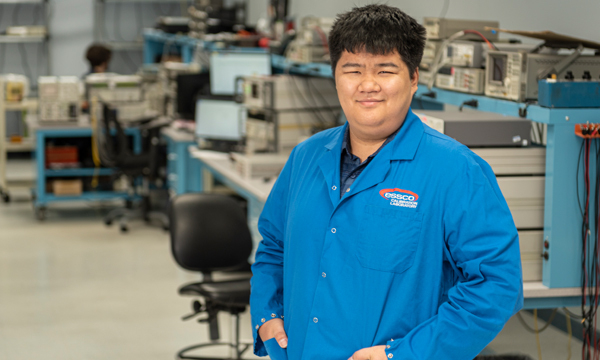 Getting it Done Right
A Process That Ensures Consistent, Reliable Results
Serving over 2000 customers a year has helped us refine the process of getting things done. Your customer service representative or account manager can walk you through the simple process of effectively using our service.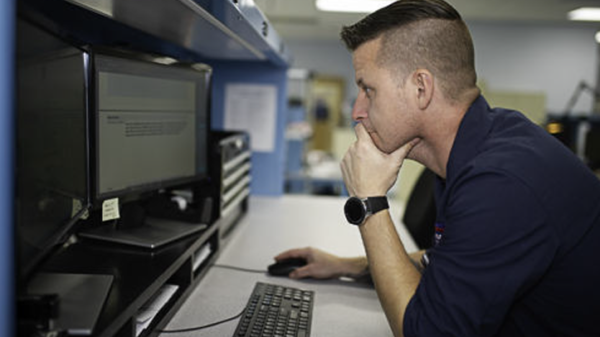 On the Cutting Edge
Constant expansion of our capabilities
At Essco, we invest in new standards, new equipment, and extensive training every year. Our commitment to staying on the cutting edge, along with our diverse roster of calibration capabilities, ensures we will always be able to provide accurate and dependable measurements.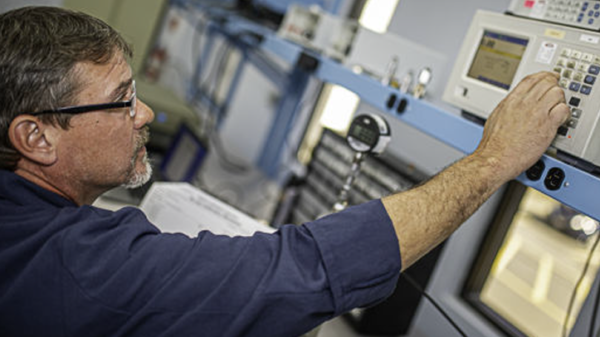 Calibration Services You Can Count On
Essco is accredited to ISO/IEC 17025:2017 to ensure we consistently deliver technically valid test results and calibrations.

50+ Years
caring about your calibration needs

100,000+
calibrations each year

40+
highly-trained technicians

20
custom support specialists