On-site Calibration Services
Our on-site service is fast, efficient and reliable. Control downtime and stay on top of your calibration needs with on-site calibration. On-site technicians are backed by Essco's dedicated account specialists and all of our work is documented in EsscoNet.
Inventory
A complete and accurate list of your instruments to be calibrated.

Planning
Knowing your specific requirements allows us to minimize interruptions to your manufacturing process.

Scheduling
Our coordinators handle all aspects of on-site calibration services. Schedule all at once or periodically throughout the year.

Calibrate
All the on-site calibration capabilities you need. Most instruments can be calibrated right at your facility.

Document + Review
Calibration documentation is uploaded to EsscoNet in real time. You have instant access to calibration certificates and equipment status.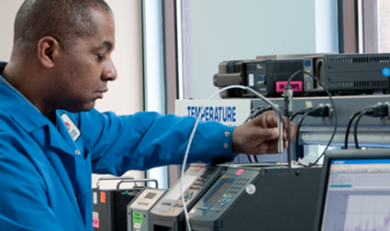 In-Lab Calibration
Calibrate and repair instruments ranging from the simplest meter to the most complex multifunction calibrator in Essco's state-of-the-art lab.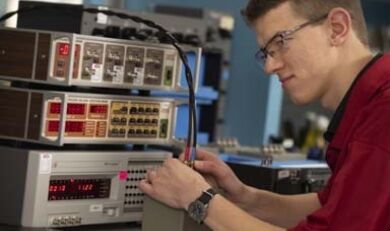 Primary Standards
Your laboratory standards are the basis for your organization's most accurate measurements. Essco supports calibration standards for over 200 calibration labs with minimal disruption and maximum reliability.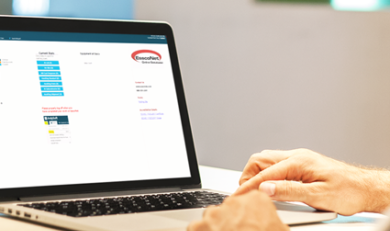 EsscoNet Platform
Instant online access to calibration certificates, equipment status, equipment due reports, historical records and invoices all with a few clicks. EsscoNet is designed for optimal ease of use.