Expert Calibration in Connecticut
Since 1961 Essco Calibration Services has provided a variety of calibration services to many companies in Connecticut. Today we have well over 255 customers in Connecticut. Our service area for both In-Lab and On-site calibration includes the cities in CT listed below.

Pick up and delivery in Connecticut
Our van fleet is scheduled to pick up calibration equipment on location. All of our vans are driven by equipment handling specialists, and we provide insurance to cover your equipment from pickup to return. We pick up and deliver in Connecticut on Wednesdays each week.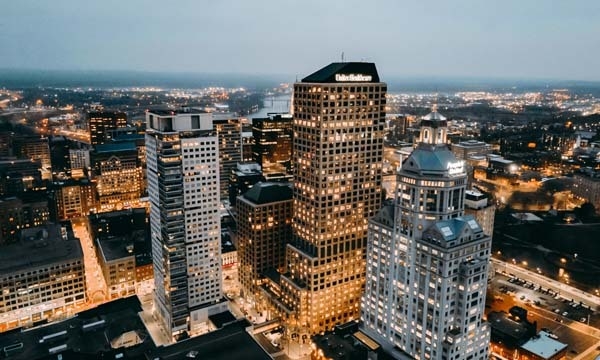 Connecticut Service Coverage
Avon, CT

Barkhamsted, CT

Berlin, CT

Bethel, CT

Bloomfield, CT

Branford, CT

Bridgeport, CT

Bristol, CT

Brookfield, CT

Brooklyn, CT

Canton, CT

Chaplin, CT

Chelmsford, CT

Cheshire, CT

Chester, CT

Clinton, CT

Colchester, CT

Coventry, CT

Cromwell, CT

Danbury, CT

Danielson, CT

Dayville, CT

Durham, CT

E. Hartford, CT

E. Granby, CT

East Granby, CT

East Hartford, CT

East Haven, CT

East Windsor, CT

Ellington, CT

Enfield, CT

Essex, CT

Farmington, CT

Forestville, CT

Glastonbury, CT

Greenwich, CT

Griswold, CT

Groton, CT

Hamden, CT

Hartford, CT

Ivoryton, CT

Jewett City, CT

Madison, CT

Manchester, CT

Marlborough, CT

Middletown, CT

Milford, CT

Mystic, CT

N. Haven, CT

Naugatuck, CT

New Britain, CT

New Haven, CT

New London, CT

New Milford, CT

Newington, CT

Newtown, CT

Niantic, CT

No. Branford, CT

North Branford, CT

North Haven, CT

North Stonington, CT

Northford, CT

Norwalk, CT

Norwich, CT

Old Mystic, CT

Old Saybrook, CT

Orange, CT

Oxford, CT

Pawcatuck, CT

Plainfield, CT

Plainville, CT

Pomfret, CT

Poquonock, CT

Portland, CT

Preston, CT

Putnam, CT

Ridgefield, CT

Rockeyhill, CT

Rocky Hill, CT

S. Windham, CT

S. Windsor, CT

Seymour, CT

Shelton, CT

Simsbury, CT

So Windsor, CT

So. Windsor, CT

Somers, CT

South Shelton, CT

South Windham, CT

South Windsor, CT

Southbury, CT

Southington, CT

Stafford, CT

Stafford Springs, CT

Stamford, CT

Stonington, CT

Storrs, CT

Stratford, CT

Suffield, CT

Tolland, CT

Torrington, CT

Trumbull, CT

Uncasville, CT

Vernon, CT

W. Hartford, CT

Wallingford, CT

Waterbury, CT

Waterford, CT

Watertown, CT

Wauregan, CT

West Hartford, CT

West Haven, CT

Westbrook, CT

Westport, CT

Wethersfield, CT

Willimantic, CT

Willington, CT

Wilton, CT

Windsor, CT

Windsor Locks, CT

Wolcott, CT

Woodbridge, CT

Woodstock, CT

Yalesville, CT