EsscoNet
EsscoNet is an always-on digital platform that helps you manage your calibration program to ensure you're always covered.
24-7 Peace of Mind
Instant online access to calibration certificates, equipment status, equipment due reports, historical records and invoices all with a few clicks. EsscoNet is designed for optimal ease of use. Spend less time on calibration program management and more time on your other core responsibilities.
Team Dashboard
Real-time snapshot of inventory with pie chart designation. Multi-user capability for various company departments and users.
Stay on Schedule
Log in anytime, check schedules, plan ahead, run your own reminder notification (we will also let you know when items are due via email).
Save Time and Money
This system will help save you time as you may not need to manage your own database also this is a free management system for all customers.
Paperless
Some customers go completely paperless and only use this portal to review documentation when needed.
Secure
This system is hosted off-site at a secure location.
Always On
This system is always on 24-7 with the exception of periodic maintenance.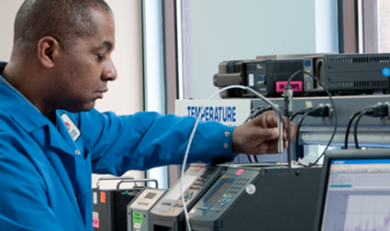 In-Lab Calibration
Calibrate and repair instruments ranging from the simplest meter to the most complex multifunction calibrator in Essco's state-of-the-art lab.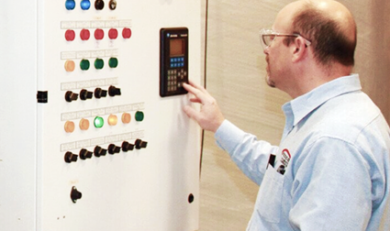 On-Site Calibration
Limit disruption and increase efficiency with on-site calibration. Our highly trained technicians and dedicated support team will coordinate all aspects of your onsite calibration services, from scheduling to document delivery.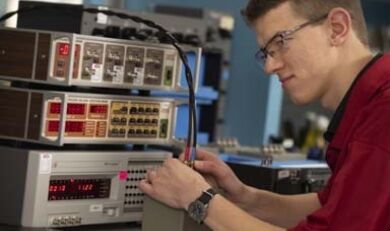 Primary Standards
Your laboratory standards are the basis for your organization's most accurate measurements. Essco supports calibration standards for over 200 calibration labs with minimal disruption and maximum reliability.