Expert Calibration in Massachusetts
Since 1961 Essco Calibration Services has provided a variety of calibration services to many companies in Massachusetts. Today we have over 1365 customers in Massachusetts. Our service area for both In-Lab and On-site calibration includes the cities in MA listed below.

Pick up and delivery in Massachusetts
Our van fleet is scheduled to pick up calibration equipment on location. All of our vans are driven by equipment handling specialists, and we provide insurance to cover your equipment from pickup to return. We pick up and deliver in Eastern Massachusetts on Mon-Fri, Western Massachusetts on Wednesdays, and Cape Cod on Mondays of each week.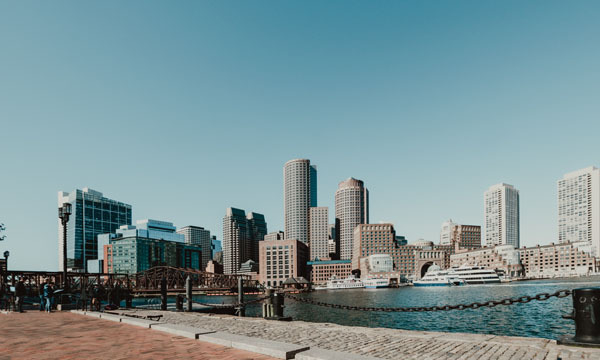 Massachusetts Service Coverage
Abington, MA

Acton, MA

Adams, MA

Agawam, MA

Allston, MA

Amesbury, MA

Amherst, MA

Andover, MA

Arlington, MA

Ashby, MA

Ashland, MA

Assonet, MA

Athol, MA

Attleboro, MA

Attleboro Falls, MA

Auburn, MA

Avon, MA

Ayer, MA

Bedford, MA

Bellingham, MA

Belmont, MA

Berlin, MA

Beverly, MA

Billerica, MA

Blackstone, MA

Bolton, MA

Boston, MA

Bourne, MA

Boxboro, MA

Boxborough, MA

Boylston, MA

Bradford, MA

Braintree, MA

Bridgewater, MA

Brighton, MA

Brimfield, MA

Brockton, MA

Brookline, MA

Burlington, MA

Buzzards Bay, MA

Byfield, MA

Cambridge, MA

Canton, MA

Carlisle, MA

Carver, MA

Cataumet, MA

Charlestown, MA

Charlton, MA

Chartley, MA

Chatham, MA

Chelmsford, MA

Chelsea, MA

Chicopee, MA

Clarksburg, MA

Clinton, MA

Cohasset, MA

Concord, MA

Danvers, MA

Dedham, MA

Dennis, MA

Devens, MA

Dighton, MA

Dorcester, MA

Dorchester, MA

Douglas, MA

Dracut, MA

Dudley, MA

Dunstable, MA

East Boston, MA

East Bridgewater, MA

East Falmouth, MA

East Longmeadow, MA

East Boston, MA

East Falmouth, MA

East Boston, MA

East Bridgewater, MA

East Falmouth, MA

East Freetown, MA

East Hampton, MA

East Longmeadow, MA

East Otis, MA

East Taunton, MA

East Templeton, MA

East Walpole, MA

Easton, MA

Essex, MA

Everett, MA

Fairhaven, MA

Fall River, MA

Fitchburg, MA

Forestdale, MA

Foxboro, MA

Framingham, MA

Franklin, MA

Gardner, MA

Georgetown, MA

Gloucester, MA

Greenfield, MA

Groton, MA

Groveland, MA

Hadley, MA

Hanover, MA

Hanscom Afb, MA

Hanson, MA

Harvard, MA

Hathorne, MA

Haverhill, MA

Hingham, MA

Holbrook, MA

Holden, MA

Holliston, MA

Holyoke, MA

Hopedale, MA

Hopkinton, MA

Hudson, MA

Huson, MA

Hyannis, MA

Hyde Park, MA

Ipswich, MA

Jamaica Plain, MA

Kingston, MA

Lakeville, MA

Lancaster, MA

Lawrence, MA

Lee, MA

Leeds, MA

Lenox, MA

Leominster, MA

Lexington, MA

Lincoln, MA

Littleton, MA

Lowell, MA

Ludlow, MA

Lunenburg, MA

Lynn, MA

Lynnfield, MA

Malden, MA

Manchester, MA

Mansfield, MA

Marblehead, MA

Marion, MA

Marlboro, MA

Marlborough, MA

Marshfield, MA

Marston Mills, MA

Mattapoisett, MA

Maynard, MA

Medfield, MA

Medford, MA

Medway, MA

Melrose, MA

Mendon, MA

Methuen, MA

Middleboro, MA

Middleton, MA

Milford, MA

Millbury, MA

Milton, MA

North Attleboro, MA

North Billerica, MA

North Falmouth, MA

North Abington, MA

North Andover, MA

North Attleboro, MA

North Billerica, MA

North Brookfield, MA

North Chatham, MA

North Chelmsford, MA

North Dartmouth, MA

North Quincy, MA

North Reading, MA

North Billerica, MA

Natick, MA

Needham, MA

Needham Heights, MA

New Bedford, MA

Newbury, MA

Newburyport, MA

Newton, MA

Newton Highlands, MA

Newton Lower Falls, MA

Newtonville, MA

North Eastham, MA

North Grafton, MA

North Weymouth, MA

North Andover, MA

North Billerica, MA

North Chelmsford, MA

North Reading, MA

North Billerica, MA

Norfolk, MA

North Adams, MA

North Andover, MA

North Attleboro, MA

North Billerica, MA

North Brookfield, MA

North Chelmsford, MA

North Dartmouth, MA

North Dighton, MA

North Grafton, MA

North Reading, MA

Northampton, MA

Northboro, MA

Northborough, MA

Northbridge, MA

Northfield, MA

Norton, MA

Norwell, MA

Norwood, MA

Nutting Lake, MA

Orange, MA

Orleans, MA

Otis Angb, MA

Oxford, MA

Palmer, MA

Peabody, MA

Pembroke, MA

Pembrooke, MA

Pepperell, MA

Pittsfield, MA

Plainville, MA

Plymouth, MA

Plympton, MA

Pocasset, MA

Princeton, MA

Quincy, MA

Randolph, MA

Raynham, MA

Reading, MA

Rehoboth, MA

Revere, MA

Rochdale, MA

Rockland, MA

Rockport, MA

Roslindale, MA

Rowley, MA

Royalston, MA

Rutland, MA

S Boston, MA

S Natick, MA

S Weymouth, MA

S. Attleboro, MA

S. Boston, MA

S. Weymouth, MA

Sagamore Beach, MA

Salem, MA

Salisbury, MA

Sandwich, MA

Saugus, MA

Saxonville, MA

Seekonk, MA

Sharon, MA

Sheffield, MA

Shirley, MA

Shrewsbury, MA

So Attleboro, MA

So Boston, MA

So Easton, MA

So Grafton, MA

So Hamilton, MA

So. Boston, MA

So. Braintree, MA

So. Easton, MA

Somerset, MA

Somerville, MA

South Boston, MA

South Carver, MA

South Dartmouth, MA

South Deerfield, MA

South Easton, MA

South Grafton, MA

South Hadley, MA

South Lancaster, MA

South Natick, MA

South Walpole, MA

South Weymouth, MA

Southboro, MA

Southborough, MA

Southbridge, MA

Southwick, MA

Spencer, MA

Springfield, MA

Sterling, MA

Stockbridge, MA

Stoneham, MA

Stoughton, MA

Stow, MA

Sturbridge, MA

Sudbury, MA

Sutton, MA

Swampscott, MA

Taunton, MA

Tewksbury, MA

Three Rivers, MA

Topsfield, MA

Townsend, MA

Turners Falls, MA

Tyngsboro, MA

Upton, MA

Uxbridge, MA

Vineyard Haven, MA

W Springfield, MA

W. Boylston, MA

W. Bridgewater, MA

W. Roxbury, MA

W. Springfield, MA

W.bridgewater, MA

Wakefield, MA

Walpole, MA

Waltham, MA

Ward Hill, MA

Ware, MA

Wareham, MA

Warren, MA

Watertown, MA

Wayland, MA

Webster, MA

Wellesley, MA

Wellesley Hills, MA

West Boylston, MA

West Bridgewater, MA

West Brookfield, MA

West Concord, MA

West Newton, MA

West Peabody, MA

West Roxbury, MA

West Springfield, MA

West Wareham, MA

Westboro, MA

Westborough, MA

Westfield, MA

Westford, MA

Westminster, MA

Westport, MA

Westport Point, MA

Westwood, MA

Weymouth, MA

Whitinsville, MA

Whitman, MA

Wilmington, MA

Winchendon, MA

Winchester, MA

Winthrop, MA

Woburn, MA

Wollaston, MA

Woods Hole, MA

Worcester, MA

Wrentham, MA