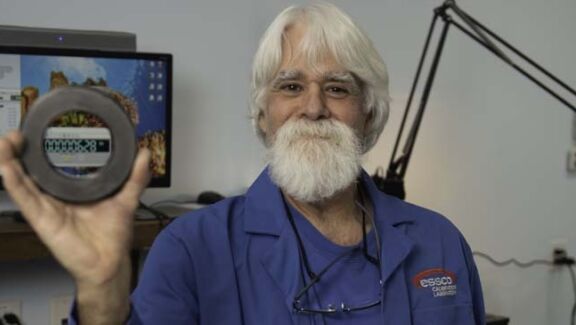 Mechanical / Dimensional
Essco technicians calibrate all types of precision dimensional standards, gages, and hand tools. Our dimensional lab is environmentally controlled ensuring the correct atmosphere for the precise measurements your instruments require.
Mechanical / Dimensional Capabilities
1-2-3 Blocks

Angle Blocks

Balances

Bench Micrometers

Bore Gages

Caliper Checkers

Calipers/Verniers

Crimpers

Depth Micrometers

Dial Indicator Calibrators

Dimensional Tapes

Durometers

Electronic Gages

End Rods/Length Stds.

Feeler Gages

Gage Blocks to 20 in.

Glass Scales

Gram Gages

Height Gages

Height Masters

Hardness Testers

Large Knees (Angle Plate)

Laser Micrometer Stds

Levels

Micrometers

Microscopes

Optical Comparators

Parallels

Pin Gages

Pin Gages, Deltronic

Plain Plug Gages

Profilometers

Protractors

Pull Testers

Ring Gages

Riser Blocks

Rules

Scales

Screw Pitch Gages

Sine Bars

Sine Plates

Squares

Surface Testers

Surface Plates

Tape Measures

Telescoping Gages

Thickness Gages

Thread Plugs

Thread Ring Gages

Toolmaker's Microscopes

Torque Drivers/Wrenches

Torque Presets

Torque Standards

V Blocks

Weights

Wire Gages

Wires (Thread)

Accredited to ISO/IEC 17025:2017
Essco Calibration combines people, processes and equipment to consistently maintain the highest standards for quality in the industry.